About the Novel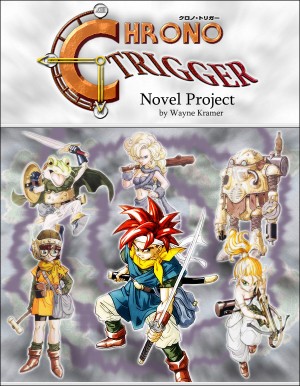 Chrono Trigger, the novel, is a full-length, epic, fantasy tale based expansively on the original game. The novel is borne of a sheer passion and yearning to share this timeless story with generations present and future and, through that accomplishment, do it true poetic justice.
If you've come to this page and are unfamiliar with the story of Chrono Trigger as told through the games, you should first check out the New to Chrono Trigger page for a briefing, and then return here for a better understanding of the novel itself.
To do the story proper justice, the novel is intended to give even existing fans a completely new experience. It's not the game—it's the novel. Of course, everything familiar will be recognized, but the presentation of the story is in fact unique. Much more is defined about the characters and their world, and a full layer of "epic" has been added to truly give this story the feel of its own distinctive fantasy world, much as you might see in other popular fantasy works.
First, a Summary
This summary information provides an interesting and cursory glance at current and planned aspects of the novel series. The information here is preliminary and subject to change at any time.
Planned Series
3 Books for Chrono Trigger, plus series continuation into Chrono Cross and beyond
Projected Size of Book 1

Approximately 228,000 words (compare to

The Fellowship of the Ring

and

Harry Potter and the Goblet of Fire

)

Projected Number of Chapters
26 in Book 1, plus Prologue and Epilogue
Average Chapter Length 

About 8,500 words
This puts the novel on the somewhat longer side, but I'm hoping no one will mind that too much.
When it comes to expansive elements, here are but a few highlights:
Modified overworld maps to fix consistency issues
Defined date for the Day of Lavos
Bonus Chapter 1 preceding the events of the game
Expanded dialogue for all characters and scenes
New characters (think of this as expanded roles for non-playable characters/NPCs)
Currency designation of "gil" instead of just "G"
Integration of real-world concepts of time travel theory
Identification for the story's planet
Determined size and scale of Guardia, with a detailed history of the kingdom
New means of transportation
More place names, such as all of Guardia's island "continents"
Crono has a personality and a voice
New scenes, correlating with existing storyline and filling plot gaps
Deeper back story for the Kingdom of Zeal and the ancient legend, including an esoteric "Ancient Language"
Increased character background
Crono has a surname and a father; Queen Zeal has a first name

Names for kings and chancellors and other characters
Greatly expanded lore for characters, cultures, races, locations, and more
Game-to-Book Conversion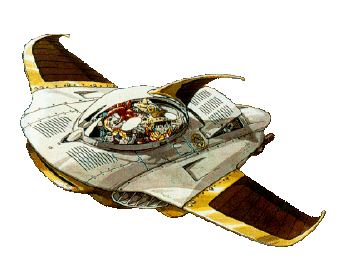 Many videogames have been novelized with varying degrees of success. Some, such as Warcraft and Hitman have even gone on to become blockbuster films and significant installments as part of an entire franchise. This is a rather niche space within the entertainment industry worth more than a passing glance.
In creating the Chrono Trigger novel, the story has been painstakingly scribed to create an experience which can stand apart from the game. Indeed, the novel is based on the game and encompasses the exact story from the game, but there is much more to it than that. It has a flavor of its own which will immerse readers in a fantasy world that will feel both familiar and fresh all at once.
If you read through the Novel History page, which I've chronicled quite extensively for this website, you will see that I have spent the past twenty years (intermittently) perfecting game-to-book conversion through the story of Chrono Trigger. I have found it to be an art and a skill-set all to its own, requiring no small amount of creativity, organization, and the ability to visualize dimensions of reality that were previously only implied or assumed or not even present before.
Alternatively, a less skilled or seasoned person could easily write a game-based story which ultimately will lack depth and the type of layered storytelling needed to make the narrative stand out as anything more than what it really is: a novelized version of a game. Speaking as humbly as possible, that isn't me. The Chrono Trigger novel series is written to be a story that someone who has never even heard of the game could pick up and enjoy for its infused elements and themes of adventure, purpose, loveable characters, immersive fantasy world, and enticing plotline.